Interview with Yuichi Yokoyama,
a Japanese potter in MashikoTown
Yuichi Yokoyama is a ceramic artist in Mashiko of Tochigi Prefecture who holds a hands-on pottery workshop for the general public while running two cafés, a restaurant, and a bakery. Yokoyama set up these various channels as he wanted to create more opportunities for people to be exposed to the art of pottery. We spoke to Yokoyama about his thoughts on Mashiko ware.
I want people to experience Mashiko ware, and the exceptional quality of handcrafted pottery, for themselves.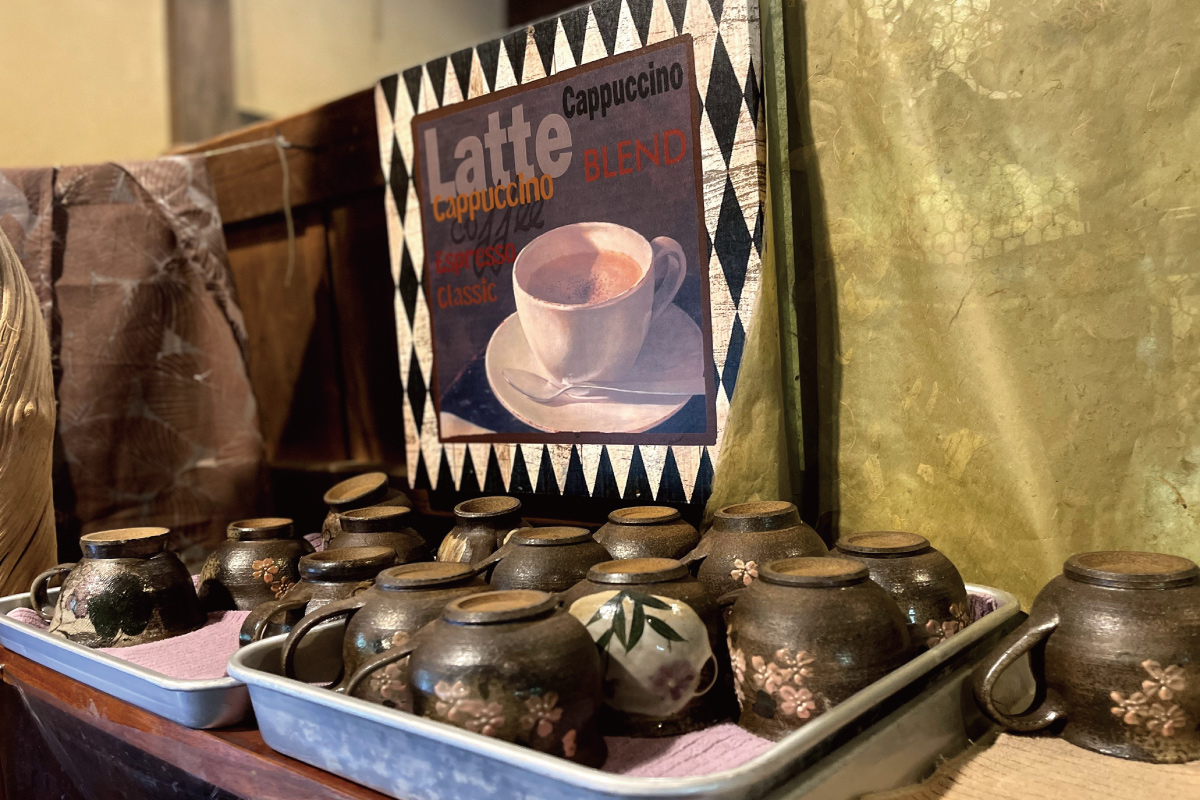 ―――How did you first get into ceramic art?
Yokoyama: Both my paternal and maternal grandfathers, as well as my father, were ceramic artists. I have been constantly exposed to pottery ever since I was a child. I have two younger brothers, and I remember that Shinya, the older of my two brothers, had also started getting involved in pottery from around junior high school. He seemed to really enjoy pottery and would come home after school to make pottery. Takashi, my youngest brother, was no different. Actually, I did not even have the same level of exposure to pottery as they had. (laughs) I simply enjoyed making new things, so I fiddled around with clay occasionally. After a while, I naturally became interested in pottery, and I ended up taking over the family business.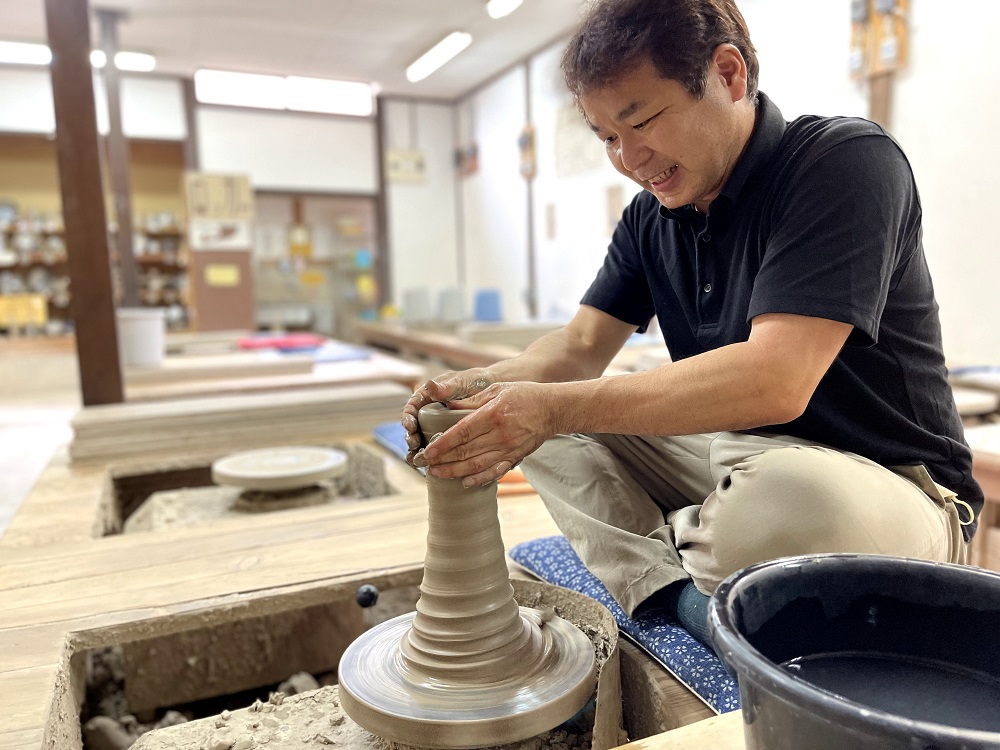 ―――In addition to making pottery, you also conduct pottery classes and run cafés. Why have you decided to do that?
Yokoyama: I was just making and selling pottery at first, but my customers started asking me if they could experience making pottery. I think it was around the year 2000 when I held my first pottery class. I don't think many ceramic artists who wish to focus on their own works would hold pottery classes. To be honest, it was a challenge for me at first as well. I make the pottery alongside my customers, so I have to make sure that the pieces are properly fired before shipping them. Many pieces of pottery are fired concurrently, so it is important not to mix them up and lose track of the owners of the various pieces. Despite this, I continue to hold classes because they give my customers the chance to personally experience the warmth and the exceptional quality of handcrafted pottery. It makes me really happy when people start to appreciate the beauty of Mashiko ware after participating in my hands-on pottery workshop.
When I was holding pottery classes, it struck me that it would be nice to have a place to relax after the class. This prompted me to open a café called "Mashiko no Chaya (Mashiko's Teahouse)" on the second floor of this building in 2002. At the time, I enjoyed going around to different places to try their desserts, so I studied these desserts and learned how to make cakes and puddings on my own. There are numerous cafés in Mashiko now, but you could not find many cafés here back then. The most famous cafés at that time were "Nasu Shozo Café" in Nasu, Tochigi (around 70km from Mashiko), and "1988 Café Shozo" in Kuroiso. I liked the Nasu area, so I often went there to look around. I gradually started to think about opening a café in Mashiko. I thought it would also be nice if I could utilize the Mashiko ware I made, so even now, you will find that most of the ceramic ware used at the café is pottery that I have made.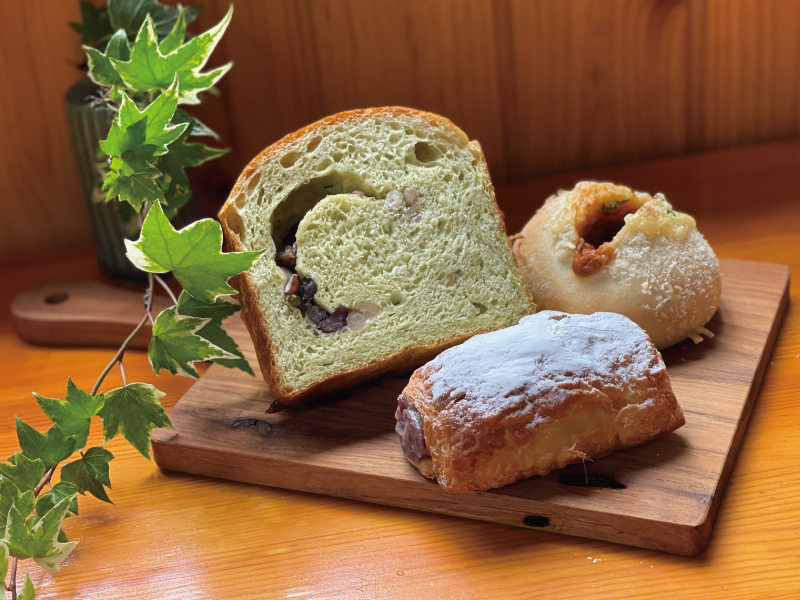 ―――Besides the café, you also run a wonderful restaurant called "Mori no Restaurant" and a bakery called "Mori Pan." Is that right?
Yokoyama: When visitors to Mori no Restaurant enjoy their meal with Mashiko ware, they may notice that the food looks even more delicious when the accompanying tableware is of good quality. I don't think many regular restaurants out there pay much attention to their tableware, other than the high-end restaurants. On the other hand, because Mashiko has such a rich ceramic tradition, it is possible to set ourselves apart through the use of the tableware itself. I believe this is a unique feature of restaurants in Mashiko. I also enjoy bread, and I used to go to Nasu (around 70km from Mashiko) once a month to buy bread. I had initially wanted to serve homemade bread at Mashiko no Chaya and Mori no Restaurant, but that turned out to be harder than I thought. At this time, someone who had trained for many years at a successful bakery in Tokyo joined Mori no Restaurant, and that staff member and I left Mori no Restaurant to set up a bakery. Now, there is a great baker working for us. In the end, I became personally involved in not only pottery but also cooking and baking. It was originally my father who had suggested that I do something other than pottery, and it feels like I have taken my father's suggestion and made it a reality.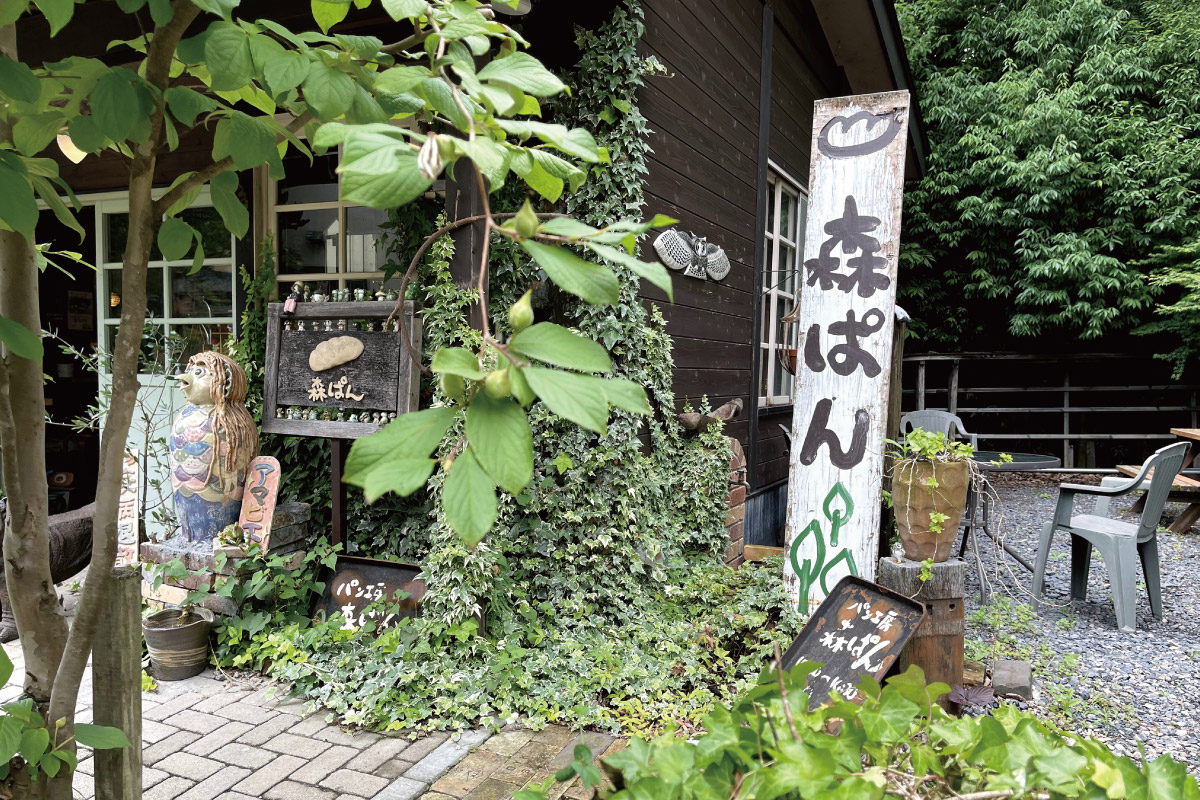 ―――It is really nice that your pottery is now being used at your restaurant and café. What is one thing you pay attention to when making pottery?
Yokoyama: I think it is better to make things that are easy for customers to use. There are many different kinds of pottery made for men, but they are mostly too large for women to use. That's why I make tea bowls that are smaller than their usual size, as these can be used by women as well. I also try not to get too caught up in what is the norm. I always listen to the opinions of many people and aim to create something that is both unique and easy to use.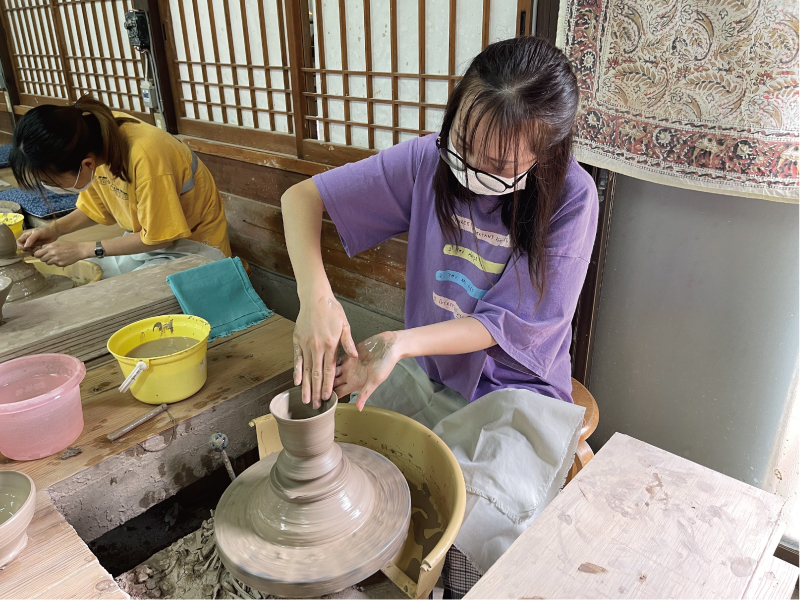 ―――I see. On another note, are there any foreigners among those who participate in your pottery workshop?
Yokoyama: There are hardly any foreigners now, but I have regular customers who visit from Hong Kong every year. They have been coming every year for the past six or seven years. They have also been staying in touch with me through <Instagram. Actually, I don't speak English that well, but I can communicate with them in broken English. In practice, though, they understand me rather well through gestures. Customers from abroad tend to create pottery that is very unique and highly artistic. However, one problem is the expensive shipping fees to deliver the finished pottery to them. I feel bad about this, so I am thinking of maybe offering an option where they will receive one of my finished works after the workshop as a gift, instead of the actual piece that they have created during the workshop.
―――Finally, what are your future plans?
Yokoyama: As someone who produces Mashiko ware, I would like to see more people having an interest in the pottery of Mashiko. Be it through pottery workshops, restaurants, or galleries, I hope to create more opportunities for people to be exposed to the pottery of Mashiko. I have also reopened my online store (in Japanese only), which I had launched more than 10 years ago but closed for a while. Those who are interested can also casually experience Mashiko ware at this online store. It would be great if our Mashiko ware can attract more people to visit Mashiko and enjoy Mashiko's paddy fields, wooded landscape, and local culture as well.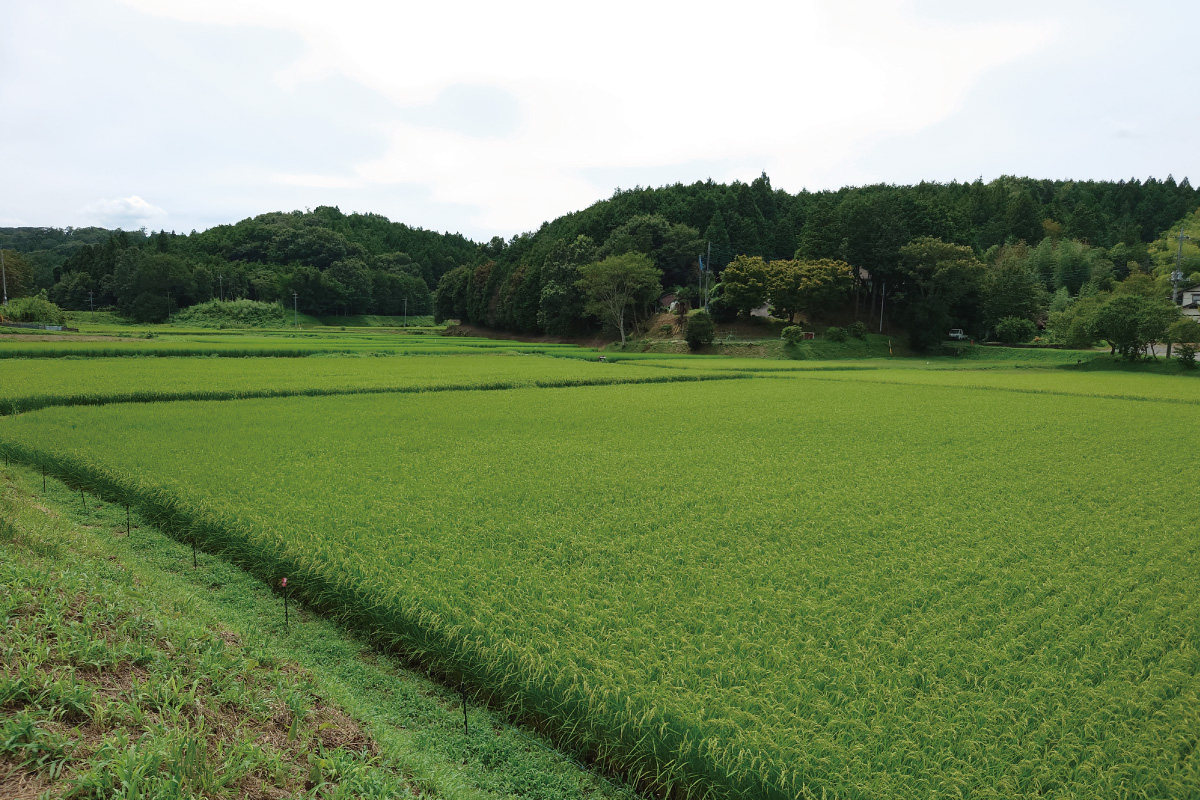 Profile
Eldest son of the Mashiko ware kiln Tougei Yokoyama
1970: Born in Mashiko as the eldest son of ceramic artist Yoshio Yokoyama
1990: Graduated from the Department of Design, Aichi Prefectural Technical College of Ceramics
1991: Studied the art of ceramics under the guidance of his father
His works have been featured at the Tochigi Prefectural Art Festival (1992, 1993, 1994, 1996).
Yokoyama has been holding pottery classes since 1999.
Yokoyama mainly produces yakishime pottery (unglazed pottery fired at high temperatures) with cherry blossom designs. In addition to the "Modern Japanese Café" series and the "Akagai Yakishime" series, Yokoyama also accepts orders for custom-made pottery.
Pottery Workshop
Venue
Pottery Workshop Yokoyama
Address
3527-7 Mashiko, Mashiko-machi, Haga-gun, Tochigi, Japan 321-4217
Phone
Toll-free number for reservations and general enquiries: 0120-696-864
↑Contact us at the above number (operating hours: 9:00 AM to 5:00 PM) or 0285-72-9211.
Operating hours
9:00 AM to 5:00 PM (Final session: 3:00 PM)
Regular closing days
Every Monday of the week and every 1st and 3rd Tuesdays of the month. If Monday is a public holiday, no workshop will be held on the next working day. The workshop will not be held during the New Year holidays. Please refer to the business calendar for more information. For April, the workshop will be held on April 20th (Tuesday), even though it is the 3rd Tuesday of the month. For May, the workshop will be held throughout Golden Week, but not on May 6th (Thursday).
Parking
40 parking spaces are available. Please inform us in advance if you are visiting by bus.
Reservations
Please make a reservation using the Reservation Form at least one day in advance. For same-day participation, please enquire by phone.
Remarks
Due to the small area of the venue at which the pottery workshop is held, we are unfortunately unable to accommodate wheelchair users.
For inquiries to potters, please contact the following email address  

For inquiries to artists, please contact the following email address