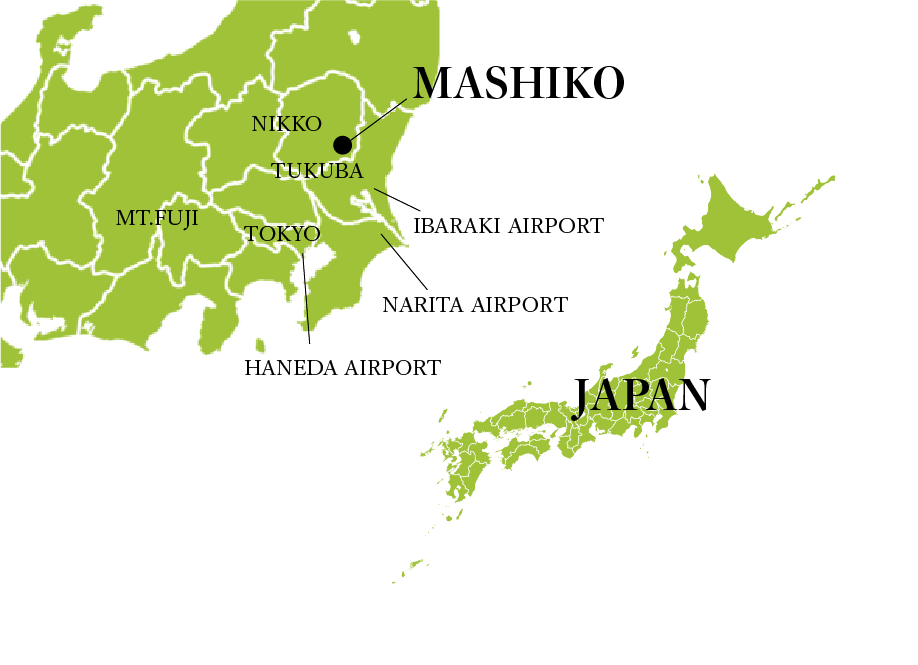 Welcome to Mashiko Town
Mashiko is in Japan's Tochigi Prefecture, 2 hours by car from Tokyo and 1 hour 45 minutes from Narita Airport. It is about an hour and a half from Nikko, with its various UNESCO World Heritage sites. Mashiko is famous as a "pottery town", visited by people from all over Japan and around the world, seeking out its ceramic ware. There are a great number of potters in the town, working in around 250 workshops and 50 pottery stores. In the workshops are a number of apprentices learning the craft of pottery, as well as foreigners taking part in live-in programs. Mashiko is also famous for accepting artists into the town. The townspeople welcome them as friends, and both sides enjoy their lives together.
Mashiko also has over 20 cafes – an unusual amount for a small town. Many artists spend time lost in thought in local cafes, perhaps coming up with new ideas. As well as this, the area is Japan's number one strawberry-producing region, and many people come for strawberry picking. Mashiko even has a sake brewery ranking number four in the world, so there is no shortage of places to see in the town. It is also a great place to try out some creative activities while staying for a few days.